Dummy Weekly Tip
November 6, 2018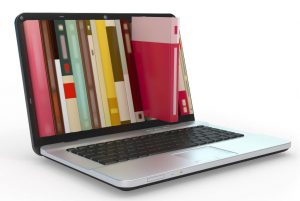 Traditional educational settings are often referred to as "brick-and-mortar" institutions, to distinguish them from the innovative, cutting edge venue of "online learning."  It is worth noting that this term grew out of the concept of "correspondence courses," "college-at-home," and then, early in the days of the internet "distance learning," in which students could take certain types of classes without being physically present in a classroom of the sponsoring institution and, within certain larger time frames, work at their own pace and on their own schedule.
The Connection
In this one respect, online learning is no different from a correspondence course.  However, the emergence of ever-more sophisticated technology has empowered pedagogical, content experts to team with technological ones.  Their joint efforts, wherein the pedagogical, content experts visualize, envision and dream about how they would organize and deliver their knowledge for students whom they do not see in front of them, and the technological experts who make the dreams a reality, produce visually appealing platforms with lively, engaging content, capable of imparting rigorous instruction.  So, the teachers dream and the "techies" tell us whether our dreams can be fulfilled in an online environment.
The development of online learning forces content experts to focus on effective organization and clear delivery of content, with an ideal student profile in mind.  At that point, technical experts work their wonders and online instruction is born.  When an online platform is done well, students then become fully and solely responsible for their own learning.  Nothing is truly new about this idea.  Hundreds of years ago, Thomas Aquinas observed what the sole duty of teachers is. And that is to organize and effectively deliver their material, because students' learning is out of their control.  The educational settings today would not warmly accept him.
The Biggest Challenge
The biggest challenge content experts face when developing online teaching materials is that they have only one chance to communicate clearly.  The beautiful thing is that they only need to do it once – and then it is online "forever". Or at least until some improvement needs to be made.  For testing materials, the online environment is a paradise for teachers.
For courses that involve language instruction, they no longer have to grade piles of tests based on discreet-point questions. Examples are those involving True-False and multiple choice questions, fill-in-the-blank exercises, or even to check spelling, punctuation, capitalization and other aspects of the mechanics of writing.  People can automate these.  Students can also have instant feedback.  This leaves teachers free to concentrate their energies on assessing students' creative linguistic output. They work to master the art of writing good specialized written communication such as those taught in our program.
Finally, online instruction need not be impersonal, but it should stick to the subject.  Discussion Questions, Weekly Journals, email and timely feedback from teachers enhance the students' experience. They also reinforce their learning, giving them confidence as they progress.  All of these features are present in Translation Skills Training's program of study and we invite you to explore our website to learn more.