Seven (7) Ways to Improve Your Job Prospects as a Translator
September 1, 2019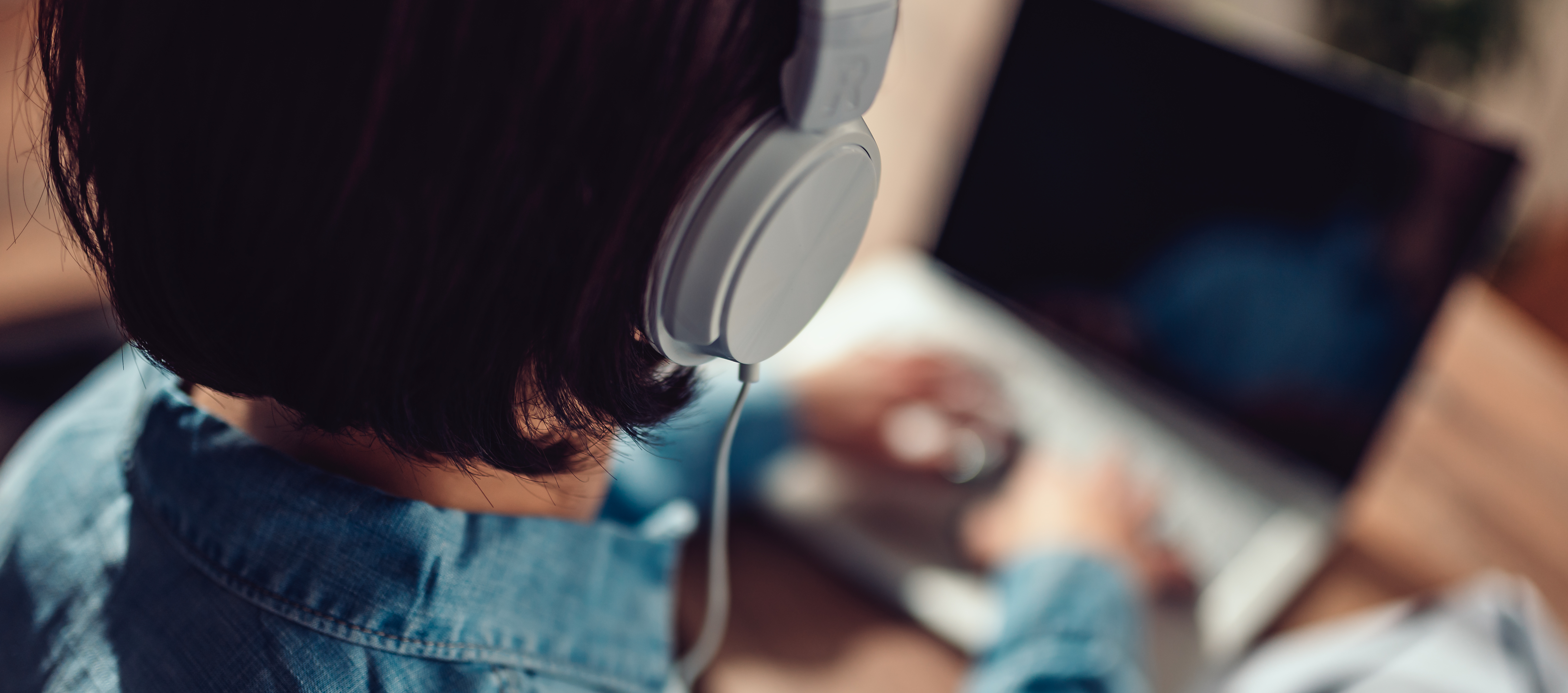 Bilingual? Government Funding for Retraining for A New and Even Better Job in the Midst of the COVID-19 Pandemic
May 9, 2020
How to Create a Lucrative Career Using Your Bilingual Skills

Everyone knows that particular skills, even hobbies, can be turned into lucrative careers. This blog is for our bilingual readers who are looking for advice about how to turn their bilingualism into money. Worldwide, there is certainly a lot of money spent on language services. The "market size of the global language services industry from 2009 to 2021 (in billion U.S. dollars)" totaled a whopping 46.9 billion, according to Statista. That comes to nearly 5 billion per year which is paid to people who have bilingual skills. It stands to reason that if you are bilingual, a portion of that could go into your pocket.
Getting Started as a Professional
However, whether or not you can pursue a career as a language professional depends on more than bilingualism (or multilingualism). In order to begin deriving income from your bilingualism, you must pursue specific types of training and credentials, which is what this blog will examine presently. You must keep in mind that an undergraduate degree in a foreign language(s) or even advanced degrees are seldom sufficient, even if you are a heritage speaker. In other words, being bilingual is not enough, in and of itself, to prepare you for professional work.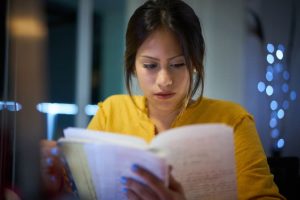 If you are a typical heritage speaker and have not formally studied your heritage language, it is quite likely that your abilities fall short for using your bilingualism in a professional context. The good news for heritage speakers of whom this is true is that the foundation they have, being established in childhood, cannot be replicated in adult first-time learners of their heritage language. In other words, if you are a heritage speaker, you have a tremendous head start. It is exciting to see that in some communities where there is a large population of young people who are heritage speakers, special programs for them exist even at the secondary level.
According to one of the webpages of the American Council on the Teaching for Foreign Languages, Inc. (ACTFL), one person in five in the United States is a heritage speaker of some language. Unsurprisingly, Spanish is the most common. Collectively, heritage speakers are a tremendous national treasure whose talents need and deserve to be cultivated. The ACTFL page contains a wealth of information and lists numerous ways to improve language skills – for typical first-time learners of foreign languages as well as for heritage speakers. It offers a list of sectors in which foreign-language skills are required or desired and convincingly describes the need for foreign-language proficiency in many sectors; however, the only specific recommendation it makes for professional certification is that of the American Translators Association (ATA).
As for traditional academic settings, a random survey of the web pages of several university language departments suggests that most brick-and-mortar academic institutions address the subject of lucrative employment for foreign-language majors in rudimentary, general terms. One possible reason for this is that traditional university language programs focus mainly on replicating themselves, in the sense that they prepare people to teach language and literature. Another reason is that many foreign-language professors only have used their language skills to teach the language and to write academic papers on literature, culture, and linguistics. While many write about a second-language acquisition. Ironically, the focus of most writers in this discipline has been on creating language learning materials (e.g., textbooks, websites, and software) for high school and college students who have never studied or been exposed to a foreign language.
Happily, there are exciting and impactful exceptions to the language-literature-culture-linguistics focus encountered in traditional foreign language programs. There are professors in some universities who use or have used their linguistic skills beyond the ivory tower and know their value in the real world. Many of these professors hold professional credentials from organizations such as the American Translators Association (ATA) or the National Association of Judiciary Interpreters and Translators (NAJIT). Often, due to their own success and enthusiasm beyond the confines of their traditional language classrooms, these professors have successfully obtained sufficient and ongoing administrative support for creating programs in foreign languages for special purposes. Such programs, in order to be taken seriously, must consist of a series of courses, comprising as much as an undergraduate or graduate major in technical translation and/or interpreting with a focus on the multilingual and needs of government, business, legal, medical and also for not-for-profit (NFP) entities. However, even successful completion of such good programs does not automatically equate to or substitute credentials granted by professional bodies in the "real world."
Thus, the key to turning your bilingualism (or multilingualism) into gold is to be found in obtaining the proper professional credential for you. Before exploring a number of credentials available for language professionals, we must make an observation about the professional significance of professional certifications for language professionals. Professional certifications for language specialists are analogous to the exams taken by accountants who seek the prestigious designation of Certified Public Accountant (CPA). As professional designations which are recognized, whether by law or by wide-spread prestige, they assure clients that the person under consideration for a job requiring certain level(s) of language skills is qualified to do the kind of work expected. Since there are so many different social and professional settings in which specific types of expert language skills are required, different types of certifications have been developed, by various types of organizations of language professionals. Logically, the exams these organizations have developed a focus on, or emphasize the language skills most needed for their specific types of work.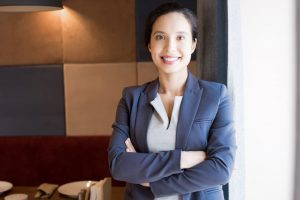 In passing, it is worth noting that many foreigners are surprised (or amused) to find out that in the USA, although interpreters in federal and state courts and most medical interpreters have to be certified, translation and interpretation outside these areas are mostly unregulated.
Common Professional Organizations and Certifications in the USA
The number of languages for which different testing entities have exams is impressive and growing, but there are some Languages of Lesser (or Limited) Diffusion (LLD) that as of this writing have no exam, in part because experts on those languages may have not come to an agreement regarding proficiency standards. Not all testing organizations have the same lists of languages beyond the major world languages. So, with no particular order, ranking or recommendation, following is a list of the most common professional organizations of, and certifications for, language professionals in the USA:
American Translators Association (ATA)
As its name states, the American Translators Association (ATA) only certifies translators, but ATA also has workshops for interpreters. As for those individuals certified as translators, it is important to point out that an ATA certification does not attest to a person being a capable literary translator. Currently, examinees are given three general-content texts of which they must translate two. Almost all ATA-certified translators are technical translators, and most specialize in a handful of areas of expertise, such as legal, financial, or medical purposes. The three-hour, open-book exam has a pass rate of less than 20% on the first attempt, making it a formidable challenge. Thus, an ATA certification attests that an individual has proven, by examination, his or her ability to translate in one specific language combination and direction, e.g., from English into Spanish. If the same person wishes to obtain certification for translation from Spanish into English, he or she must take the ATA designed for that combination and direction. The ATA describes its rigorous certification process here. In a way similar to many professional certifications, the ATA also requires certified members to accumulate 20 continuing education credits during successive three-year periods until age 60, after which, they are no longer required to do so.
National Association of Judiciary Interpreters and Translators (NAJIT)
In like manner, the name of the National Association of Judiciary Interpreters and Translators (NAJIT) reveals that it certifies people as either (or both) interpreters and translators – and only for language work related to the law. NAJIT describes the profession it serves thus: "The profession of judiciary interpreting and translating is set apart, and covers those professionals who work either in the courtroom interpreting legal proceedings, or those professionals who in quasi-judicial settings or out-of-court settings on legal cases or in law-enforcement situations.
"Court and legal interpreters are set apart because of the stringent ethical and professional standards they must meet. These professionals are highly skilled individuals who fulfill an essential role in the administration of justice. Limited-English-proficient (LEP) defendants, litigants, victims, and witnesses depend upon their services. Court Interpreters must be impartial officers of the court, with a duty to serve the judicial process."
NAJIT notes that "many states and the federal government have established certification requirements for professional court and legal interpreters. These programs usually require interpreters to take a certification examination and to regularly take professional training in both interpretation techniques and ethics." The various types of exams that NAJIT uses are described here.
Medical Interpreters
Medical Interpreters naturally tend to work in hospital settings and, as interpreters, generally have no role in the translation of medical documents of any kind, although they frequently sight translate patients' medical records for them (meaning that they read a medical record in English and tell a patient what it says in the patient's language). Medical interpreters tend to work as language liaisons between medical personnel, administrators and patients and their families. Many states require certification in order to work in this sensitive line of language work, in which privacy laws must be strictly followed. Certifications for this career tend to be similar to the one required, for example, in Washington State, although, in recent years, the Certification Commission of Healthcare Interpreters (CCHI) has played a leading role in this area.
Working as a medical interpreter can be quite lucrative. However, the work often involves travel and an unpredictable schedule, although some medical interpreters work remotely via phone or video remote interpreting (VRI). Professional, certified medical interpreters also need to satisfy continuing education requirements.
Federal Court Interpreters
Interpreters who wish to work in federal courts must pass the Federal Court Interpreter Certification Examination (FCICE). This exam, while not the only one available, is the granddaddy of them all and remains the most commonly used as of this writing. It was developed by the Arizona Federal Court Interpreter Project. According to the US Courts website, "The Court Interpreters Act, 28 U.S.C. §1827 provides that the Director of the Administrative Office of the United States Courts shall prescribe, determine, and certify the qualifications of persons who may serve as certified interpreters." The history of the FCICE may be traced directly to the linguistic research of Dr. Roseann Dueñas González at the University of Arizona. After the passage of the Court Interpreters Act in 1978, her work "became the foundation of federal court interpreter testing by the Administrative Office of the United States Courts (AOUSC)," and the National Center for Interpretation (NCI) was founded soon thereafter, in 1979. This exam is known as one of the most feared of interpreter certification exams because few people pass it, at least not on the first attempt.
State Court Interpreters
In addition to the federal court interpreter certification, there are also state-level certifications for court interpreters, such as the one obtained through California's Court Interpreters Project (CIP). The National Center for State Courts (NCSC) provides information about requirements in other states. In several states, interpreters must be certified at both federal and state levels.
Translation Skills Training™ (TST)
Finally, this overview brings us to the training and testing developed by Translation Skills Training™ (TST). TST offers two tracks to obtain a professional designation as an Analytic Linguist (AL): the Professional Analytic Linguist and the Advanced Professional Analytic Linguist. The first requires learners to successfully complete all six (6) of TST's courses, while the Advanced Professional Analytic Linguist certificate is available to those whose pre-test scores are such that they are exempted from taking two basic courses in English and Spanish. In addition, for those who complete either of these tracks, TST offers a trademarked certification as a Certified Analytic Linguist Professional (CALP) upon completion of a rigorous eight-hour exam. As of the date of this publication, TST is the only entity devoted to the training, testing, and certification of Analytic Linguists and is accredited by the International Association for Continuing Education and Training (IACET). By successfully completing TST's six courses with scores of 80% or higher in all courses, students can earn 3 Continuing Education Units (CEUs) per course.
Analytic Linguists deal with the language of the mean streets, and so they need to know how to properly transcribe this speech and other details about forensic transcription (i.e., verbatim written records of court-ordered non-consensual oral communication intercepts) and how to write precise, useful summaries in English of calls they are monitoring in Spanish – in real-time. Analytic Linguists also must have a command of US English in order to produce translations that preserve not only the meaning of the source language but also its register.
TST's two certificates and its prestigious CALP designation (a certification) are similar to some of the professional designations, yet TST's purpose and areas of concentration in its course of study distinguish its program from all other types of professional designations in significant and fundamental ways. For example, the skills needed by Analytic Linguists naturally include translation skills – but not for translating the types of documents generally encountered by ATA-certified technical translators.
In addition, in order to become certified, prospective Analytic Linguists must successfully complete TST's demanding course of study; no one can simply show up to take an exam, although it does have other exams for in-service (practicing) Analytic Linguists. TST's exams have been independently evaluated by psychometric experts and found to have an Alpha Reliability of 0.943 (on an ascending scale of 0 > 1). TST is on one federal agency's list of testing providers. Currently, TST's training only is available to bilingual speakers of English and Spanish.
To summarize, TST's course of study consists of either six (6) or four (4) sequenced courses, each taking six (6) weeks to complete. This program pre-screens applicants in order to ensure that those admitted into the program have a high likelihood of successfully completing it. TST trains and tests students, and then certify that they have mastered the precise constellation of skills needed by Analytic Linguists who work in wire rooms in support of criminal investigations.
One feature of TST's training that makes it unique is that in order to develop its curriculum, TST had to re-examine and enhance the ILR rubrics for translation in order to create its own rubrics to specifically address the constellation of special skills described in the ILR under the translation of audio recordings. In order to address the production of a physical transcript as used for criminal investigations, TST also identified other skills either not mentioned in this section of the ILR or elaborated on the ones mentioned in the ILR Skill Level Descriptions for Audio Translation by defining skill levels after the manner of the ILR.
Analytic Linguists
For types of translation not involving the production of a written transcript from an audio recording, the existence of a written document is assumed (such as a novel or a letter) in the production of which, the translator has had no involvement. In the case of the work of Analytic Linguists, this corpus consists of the very transcriptions the Analytic Linguists produce from audio or audiovisual recordings.
It is interesting to note that although the transcriptions produced by Analytic Linguists working in wire rooms are not literary documents, they often do contain "colorful language" laden with rhetorical devices common to poetry (odd as that may seem). Indeed, some of the language Analytic Linguists hear as they monitor calls and the topics discussed by participants in calls are of such a nature that they cannot be aired on television at any time of the day or night.
Lastly, the work of Analytic Linguists who work full time in Spanish and English is increasing in demand and lucrative, according to the US Bureau of Labor and Statistics.
It is hoped that this brief overview is helpful to all readers seeking information about the kinds of careers that bilingual people can pursue and that this has enabled them to clarify the type or types of professional designations they might want to pursue. Be sure to click on the many links in this blog for more in-depth coverage about them. For information about specific companies that hire bilingual individuals with these various types of certifications, searches on Google will yield many results.
As this overview has shown, there are careers waiting for bilingual individuals – provided they obtain some sort of credential to attest to that ability. Those who are thinking of making a career out of their bilingualism should consider their interests and talents honestly and imagine the possibilities.