About
Translation Skills Training™ (TST) offers a program consisting of a series of six (6) classes that prepare you for a well-paying, stable, and exciting career as an Analytic Linguist. Our expert facilitators work directly with you as you progress and provide prompt feedback about your progress, suggesting how you can improve and enhance your bilingual skills in specific ways that make you valuable as a human asset and team member assisting law enforcement in criminal investigations.

Turn your street smarts along with your education, common sense, and bilingual knowledge of slang (yes, even "Spanglish"!) into an exciting, stable, and money-making career instead of just another job. Translation Skills Training™ (TST) is designed for people like you who want to monetize their heritage-speaker Spanish by focusing on the special set of skills you can master in order to become an Analytic Linguist.

You, as a bilingual person, possess untapped talents–human intelligence assets–that TST can help you develop and turn into a satisfying, profitable living by becoming an Analytic Linguist working full time, with benefits.

TST's program is unique: there is no other international program in the world, not even in government agencies or universities, that specifically equip a person for this elite, professional workforce. Most people who enter this line of work do so with little to no training and often burn out quickly, only to be replaced by similarly unprepared people. TST's training prepares you for the job through its real-world focus on the hands-on, practical knowledge and skills you really need on day-one.

So, if you are bilingual, a U.S. citizen, have at least an A.A. degree, and have a clean record, you owe it to yourself to find out if your bilingualism is optimal for TST's training. Contact staff@tst-online.us today to get started.

Elena G. Rojas
Owner, President/CEO
---
Translation Skills Training™ (TST) is the brainchild of Mrs. Rojas's 40+ years of experience engaged in multiple facets of the field of analytic linguistics...
More

Elena G. Rojas
Owner, President, CEO
---
Translation Skills Training™ (TST) is the brainchild of Ms. Rojas's 40+ years of experience engaging in multiple facets of the field of analytic linguistics. Over the years, Mrs. Rojas has held many teaching positions (Spanish and English – in California, Spain, and Venezuela), including language teaching for special purposes. In these many roles, Mrs. Rojas developed curricula, courses, and testing for a variety of language programs. Since 1972, Mrs. Rojas has been the sole owner of her company, Professional Translators & Transcribers, Inc., (d.b.a. Protrans), providing highly specialized linguistic talent to government and corporate clients. This placed Mrs. Rojas in a unique position; first, as a translator/interpreter herself for criminal investigations, and then as an employer to identify the types of knowledge and skills that Analytic Linguists need in addition to "simply" being bilingual, biliterate, and bicultural. Thus, in these roles, and in both theoretical and practical settings, Mrs. Rojas acquired a wealth of first-hand knowledge. She knows what intellectual, linguistic, and emotional demands are made on Analytic Linguists who work in wire rooms. Observing the difficulties that even the most talented, dedicated bilingual people have when they begin working in a wire room, she was determined to educate aspiring Analytic Linguists, and in so doing, she helped professionalize the field. Indeed, until the creation of TST™, there was no specific training available anywhere, except for on the job. Her experience and determination – coupled with her focused vision of what training Analytic Linguists need in order to be successful from their first day on the job – enabled her to undertake the Herculean efforts needed to create TST's™ rigorous curriculum. In 2009, Mrs. Rojas published Investigative Surveillance: Procedures for Transcription and Translation of Foreign Language Communication Intercepts, a hefty primer for anyone interested in becoming an Analytic Linguist. This book deals with essential knowledge about the field and the nature of the work environment, and it is included among the reading materials for the TST™ curriculum. Mrs. Rojas knew that reading about being an Analytic Linguist could not enable anyone to become one; thus, she gathered a team of experts to develop, deliver, and identify the key skills that Analytic Linguists must hold, and she addresses the full formation and development of these skills in the book. Mrs. Rojas holds numerous government certifications, accreditations, and clearances (state and federal). She serves on advisory boards for translator and interpreter education at two universities in southern California. Mrs. Rojas's work over the years has earned her many accolades and awards. In 2006, she was very fittingly named as one of the country's "Remarkable Women" by the National Association of Women Business Owners. In 1997, her company, Protrans, was featured in Hispanic Business as one of the "Top 100 Fastest-Growing Hispanic Businesses in the United States." Mrs. Rojas's energy and enthusiasm for her life's work is contagious. Her team of experts around the world and her staff in Newport Beach, CA, have been inspired to promote her vision and have labored to give it shape and life inTST's™ fully online training for the formation and continuing education of Analytic Linguists. This course of study was accredited in 2014 by the International Association of Continuing Education & Training (IACET).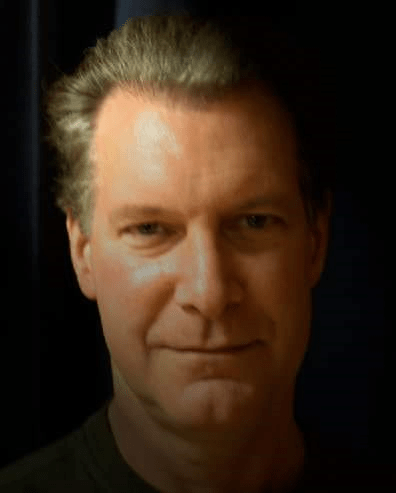 Eric W. Vogt, Ph.D.
Instructor
---
Dr. Vogt comes to this position at Translation Skills Training™ (TST™) with a long and ongoing career both inside and outside academia. Since 1993, and during a hiatus....
More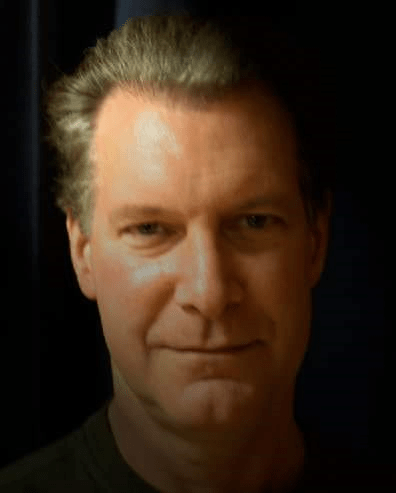 Eric W. Vogt, Ph.D.
Vice President & Program Director
---
Dr. Vogt comes to this position at Translation Skills Training™ (TST™) with a long and ongoing career both inside and outside academia. Since 1993, and during a hiatus from university teaching and research, he has worked as a professional translator (ATA-certified Eng. & Spa., 1993). In 1992, he founded the in-house translation operations for Biomedical Services at The American National Red Cross (ARC) and National Headquarters (NHQ) in Washington, D.C., an operation he administered until returning to academic life in 1995. During his three years at ARC, Dr. Vogt created a digital lexical database of 16,000 terms for use with Globalink Inc. translation software, one of the first commercially available computer-assisted translation tools. This project raised Globalink's profile, and Dr. Vogt was featured on the Discovery Channel for his innovations. Within two years, he was also invited twice to participate in the United Nations Roundtable for Lexical Database Management. The then-president of ARC, Mrs. Elizabeth Dole, awarded Dr. Vogt for "Best Editorial Practices" and for his success at improving the diversity of ARC's employees at their National Headquarters. Upon returning to academic life in 1995, he spent five years as a professor of international business communication at Thunderbird and The American Graduate School of International Management in Glendale, Arizona. He has taught Spanish language classes at other universities, as well as Renaissance, Baroque, and Latin American literature from 1981-2017, and he is a Professor Emeritus of Spanish at Seattle Pacific University. Dr. Vogt has published numerous articles dealing with Spanish and English literature and has produced several volumes of critical editions of works of Golden Age Spanish literature, many from original, hitherto unedited manuscripts. He also has produced critical, bilingual editions of works, among them, The Complete Poetry of St. Teresa of Avila (University Press of the South: New Orleans, 2nd edition 2015). In addition, Dr. Vogt has published six books with McGraw-Hill on Spanish grammar for English-speaking students of Spanish (two of them are in second editions). In 2017, Dr. Vogt published a critical, bilingual edition of a play by a contemporary Mexican playwright, José Agustín: Círculo Vicioso (University Press of the South: New Orleans, 2017). This work will be of great interest to Analytic Linguists; while the play is a political protest, the action is set in the infamous Lecumberri Prison in Mexico City, and the book contains a wealth of slang used by the criminal underworld, particularly those involved in the illicit narcotics trade. The work contains a lengthy glossary because even many native speakers of Spanish might not recognize all of the slang used by the characters. For the past several years, Dr. Vogt has worked to update and expand the content of courses developed by Mrs. Elena Rojas and the late Dr. Marta Córdova nearly thirty years ago, thus creating the training for TST™. He is delighted that the content development of this training has called upon many aspects of his previous professional and personal life.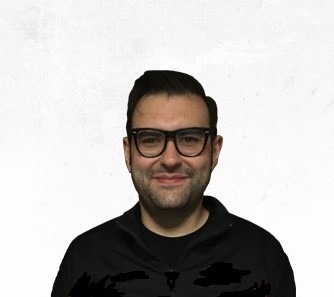 Uriel Barba
Instructor
---
Mr. Uriel Barba earned a Bachelor of Arts in Philosophy from UC Irvine and a Master of Arts in Philosophy from Cal State University, Long Beach. In 2008, Mr. Barba began working as a ....
More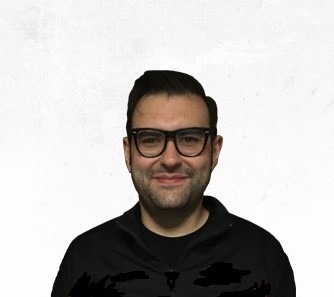 Uriel Barba
Instructor
---
Mr. Uriel Barba earned a Bachelor of Arts in Philosophy from UC Irvine and a Master of Arts in Philosophy from Cal State University, Long Beach. In 2008, Mr. Barba began working as a Linguist and Translator with Protrans while he was in graduate school. In Mr. Barba's work as an Analytic Linguist, he distinguished himself in many projects for federal agencies, including the Drug Enforcement Administration (DEA), Federal Bureau of Investigation (FBI), Immigration and Customs Enforcement (ICE), and the Bureau of Alcohol, Tobacco and Firearms (ATF). While working with Protrans, Mr. Barba also trained and tested Analytic Linguists. Under these circumstances, Mr. Barba was instrumental from the formative stages of TST™ for laying the foundation of the courses that have become TST™. Mr. Barba has taught at the college level, primarily teaching study skills to incoming university freshman. In this context, Mr. Barba has developed and organized classes, and he has also provided academic counseling to help students complete their college education. While teaching these classes, Mr. Barba attended various workshops related to identifying different student learner types and developing strategies to meet these learners' needs. Mr. Barba also has experience working in the K-12 setting. He has taught at the Elementary, Middle School, and High School levels, which has allowed Mr. Barba to work with a diverse group of students from various ethnic and socioeconomic backgrounds. In addition to his experience as an Analytic Linguist, Mr. Barba brings a wealth of pedagogical experience to the labors of TST™. This unique constellation of skills, knowledge, and direct experience in the profession promises to enhance the training experience and outcomes for aspiring Analytic Linguists.